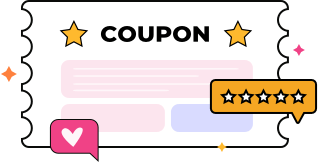 We're In This Together!
Pricing and Billing Details
Last updated on May 28 2021
~1 min read
Vishnu Sharma
This guide outlines the pricing plans for using Rannkly. To manage your Online Reputation and Social Media, we've designed a user-friendly pricing structure. Let's look into the details.
Rannkly Pricing Structure
We give you a free 15 days trial to explore the platform for one location, one team member and one platform. The free trial covers unrestricted access to all our products and features. 
If you decide to use our platform for a long run and for more members, locations and team members, then we've got an effective mechanism to calculate your plan.
The basic plan starts from Rs.1006.00/month and Rs. 9054.00/year, which is for one location, one platform and one team member, inclusive of FREE 15 days trial and taxes. The   plan includes the important features for ORM and Publishing, which are QR Code stand (for All Platforms), 20 Free SMS, 30 Emails for Review Request, Website widget, Smart replies, Unsplash (Free Stock Images), and Free Image/post Editor. 
*You can Customize Your Plan by choosing the required number of platforms, locations and team members displayed on the Pricing Window.
*You can select more than one platform from the list.
There are two sliders for selecting the number of locations and team members. The minimum team members and locations you can select is 1 and the maximum number is 100. 
*By dragging the slider to the right side, you can increase the number of locations and team members, hence there is a corresponding increase in the pricing.
*You do not have to worry about calculating your plan when we have an effective mechanism to do it for you.
Note: We don't accept any credit card payment.
Was this article helpful ?