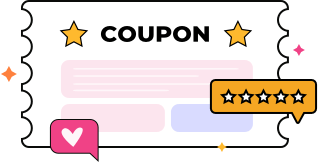 We're In This Together!
Our Topmost Priority: Keeping you connected with your business!

As we all are in lockdown, we want to keep your social world connected and the business thriving. We are here to empower you and your team to work online while saving time with automated social marketing tools like never before!
Changing your email address or password
Last updated on May 28 2021
~1 min read
Shobhit Singh
Changing your email address or password
Sometimes you just want to change your password or email address. And, when you don't remember your password, you need to reset a forgotten password.
This article contains the following sections:
Changing your password or email address

Reset a forgotten password
Changing your password or email address
Follow the steps below to change your email address or password,
Click on your profile pic at the top right of your dashboard and then Go to Profile Settings.
Click Change to change email address or password.
 
For changing the password, choose the New password and click on Update Password.
For changing email address, Click on Change beside email address.
Enter your new email address and Click on Update email
Note: By changing the email address, all connected platforms' review notifications and reports will be sent to your new email address.
Reset your forgotten password
Click the Forgot password? link 
Enter your email address and you should receive a reset link right away.
Not receiving Emails?
Double-check your email address. If you have different addresses for personal and work email, make sure that you're using the right one.

Check your Spam folder and talk to your IT team. If emails from Rannkly aren't getting delivered to your inbox or Spam folder, or links in our emails are expiring, ask IT to whitelist

no-reply@rannkly.com

and

feedback@rannkly.com

.
Was this article helpful ?