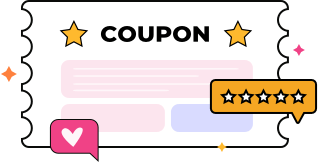 We're In This Together!
How to create an account on Rannkly (sign up process)
Last updated on May 28 2021
~1 min read
Shobhit Singh
The steps below will guide you through the process of signing up to Rannkly, so that you can explore the platform and build your Online Reputation. 
*Click on Sign up, present on the extreme right of the website.
*Fill the details of your Company, your company name and email address
*Customize your plan; select platforms you want to connect, business locations and team members
*Click on the Sign up button
Now, you are taken to a window to Create an Account
*Enter your First Name and Last Name
*Give your email address
*Enter password
*Click on Sign up for 15-days trial
You are now directed to provide the essential business details.
*Select industry from the drop down list
*Enter Company Name
*Give your Business Website
*Enter GSTIN
*Fill your Company's address
*If you have more than one business locations, Choose Yes, else No
*Click on Start 15 days Free Trial
*A pop-up appears to verify your email address
*A code will be sent to your email address
*Enter the Code in the space provided
*Click on OK and let's get started
Was this article helpful ?