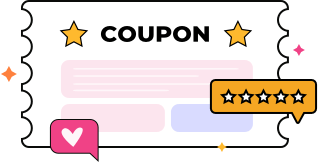 We're In This Together!
Website Widgets
Last updated on May 28 2021
~1 min read
Vishnu Sharma
If you want to display customers' reviews on your website or web pages, you can use website widgets-a remarkable feature of Rannkly. 
There are three types of website widgets: Floating, Sidebar and Slider.
How to create a Widget?
1.Click on the blue tab of Create widget
2. You may select any of the three widgets present on the left side. 
3. For instance, if you've chosen a Floating Widget, click on the Continue button.  You will see the reviews  appear on the bottom left side of the page.
4. Name your widget
 5. Select from the platforms you would like to choose reviews from. Be it Facebook, Google, and Zomato. You can choose all of them also at the same time.
6. From the drop-down button, you can choose the locations from where you want the reviews to display.
7. Click on Create and Continue button
8. Copy the code
9.Paste the code
10. You will see a new widget has been created
Was this article helpful ?