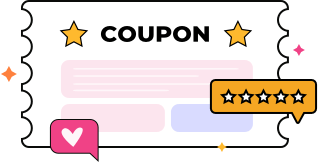 We're In This Together!
What is Reputation Management?
Last updated on May 03 2023
~1 min read
Vishnu Sharma
What is Online Reputation Management?
Online reputation management, also known as ORM, is crucial for building a positive brand image in the eyes of your customers. This involves monitoring and tracking what people are saying about your business on various online platforms, including social media, review sites, and forums.

The increasing popularity of social media and advanced technology has made it easier for people to discuss and share their opinions about businesses. This means that a negative review or comment can quickly spread and potentially damage your business's reputation. Therefore, online reputation management has become more important than ever.
Fortunately, there are various ways to improve your online reputation, including managing and responding to reviews (even negative ones), creating and sharing relevant content about your business, staying active on social media, and keeping a close eye on your ratings and reviews.
Although it may seem daunting, online reputation management is not rocket science. With the right tools and knowledge, you can improve your online reputation and even take proactive steps to manage a crisis before it occurs
Was this article helpful ?