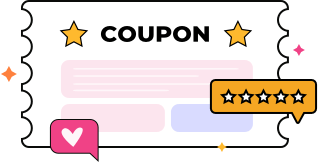 We're In This Together!
Our Topmost Priority: Keeping you connected with your business!

As we all are in lockdown, we want to keep your social world connected and the business thriving. We are here to empower you and your team to work online while saving time with automated social marketing tools like never before!
Back to jobs
Graphic Design
Computer And It
Job description
The ideal candidate will be responsible for brainstorming creative ideas with Rannkly & Marketing team, and developing visual concepts. You are someone who will also collaborate with other teams like developers and operations, content writers, and programmers to create successful collaterals, campaigns, or websites.
Requirements
1. Proficiency in Photoshop, Illustrator and Can work on after effects cc and premiere pro cc.
2. Ability to design images for both print and digital advertising.
3. Constantly enhance long-term user experience through considered digital design.
4. Animation & Basic editing as needed.
5. One who can create short Videos, Gifs or Animated Graphics.
6. Design collateral for use across all digital platforms i.e. web banners, social media posts, Illustration (Required) etc.
7. Experience- min 2 years.
We have flexible timing for our work.
About Rannkly
Rannkly is an AI-driven Online Reputation and Social Media Management platform founded in 2021 under Coder Value Solutions Pvt Ltd. It has the vision to help businesses to monitor, interact and engage with customers based on three pillars of engagement- Review and Reputation Management, Business Analysis, Social Media
Open roles
Our mission at Rannkly is to help entrepreneurs and innovators shape the world through beautiful software.
Ajeet Sharma
SUPPORT MANAGER
Hey there 👋
Need help? I'm here for you,
so just give me a call.
8882527209