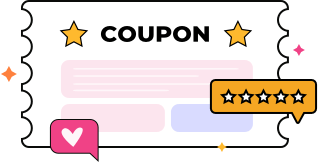 We're In This Together!


Create custom QR code stand for
elevating your brand's image on various review platforms.
A Simple Scan & Let Your Customer Rate You

Next-gen QR Codes
Create a QR Code with attractive built-in landing pages for any device.



QR Code Customization
Use your company logos and colors on your QR codes to attract more scans.

Perfect Resolution, Each Time
Your QR Codes remain in high-resolution, you don't need to worry about it!



Save Your Time
With a Scan, You'll be directed to the connected review platforms in a fraction of seconds.
Keep pushing forward.
We've got your back.

Award-winning support
Get the help you need, whenever you need it with our 24/7 support.
Contact us

20+ app integrations
You can connect all platforms to Rannkly & unlock even more features.
View all integrations

A directory of trusted pro
Take your marketing to the next level when you work with a Rannkly partner.
View Clients
Let's Listen to their Experiences
What they love about Rannkly


Rannkly is a powerhouse combined of ORM and social media attributes -- It not only elevated our brand's reputation but also reduced a considerable amount of time incurred while posting the creatives.



The customer reviews have been increasing on all the channels - Kudos to Rannkly's QR solutions.



A very handy tool to manage all our social media accounts from one place!


My social media journey has been very colorful from the day I joined rannkly, design, schedule and post on all the social fronts from a single webapp while keeping track of all the metrics.

Learn about the latest social media strategies, so you can test & iterate
Schedule a call with us to know more about Rannkly