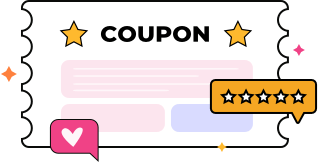 10% Off Coupon
Using Rannkly, 10 of these customers generated over 2500 reviews in a single month. We can offer you an exclusive deal, if you plan on purchasing the subscription within 24 hours.
Free tools
How it works?
Your customer scans the QR code - no registration or setup needed
They are automatically directed to the review platform of your choice
Ready to get hold of your online presence?
Rannkly for small & medium size businesses
Plans tailored for small & growing businesses which are ready to take up control of their brands' reputation. Perfect for the teams of up to 10 people.
Rannkly for SMEs & Startups
Rannkly for multi-location enterprises
A multi-location business oriented solution to manage multiple review website accounts for different locations from a single dashboard.
Rannkly for Enterprises
Schedule a call with us to know more about Rannkly
Leave us your details & will get back to you shortly
What is Rannkly?