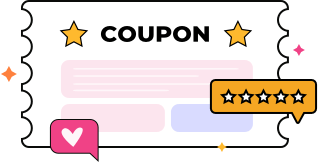 We're In This Together!
How to invite Team Members?
Last updated on May 02 2023
~1 min read
Vishnu Sharma
Collaboration is the key to success for any organization, and delegating tasks to your team members can help streamline your workflow and boost productivity.
With Rannkly's multi-user program, you can invite your team members to manage customer reviews and assign roles, ensuring maximum productivity and efficiency.
Here's a step-by-step guide on adding team members to your Rannkly account:
1. Upon entering the dashboard, click on the business settings option located on the left bottom side of the navigation menu.
2. Select "My Team" from the left-hand menu.
3. Click on the "Invite Team Members" button.
4. Now, enter the email address of the team member you want to add.
5. Select the locations you want to add the member to, their role, and the department they belong to.
6. Finally, Click "Send Invitation" to notify the team member.
Once you invite a team member to join your Rannkly account, they will receive an email invitation. After accepting the request, they will be directed to a page where they can enter their first and last name and create a password. Then, they can log in with their email and new password and start managing customer reviews and interactions immediately.
Was this article helpful ?