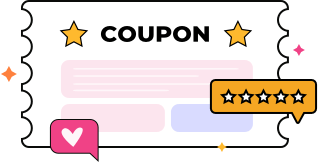 We're In This Together!
Rannkly's Striking Features
Last updated on May 02 2023
~3 min read
Vishnu Sharma

With so much information available online, it's essential for businesses to have a strong and positive online presence. This is where Rannkly comes in - a powerful review management and social media management tool that can help businesses build and maintain their online reputation. 
Let's take a closer look at some of the features that make Rannkly stand out.
Reputation Management
With Rannkly's all-in-one dashboard, managing your online reputation has never been easier. You can easily connect and manage multiple review platforms, such as Google My Business, Yelp, and TripAdvisor, all in one place. This allows you to keep track of customer feedback and respond to reviews quickly and efficiently, ensuring that your business maintains a positive online reputation.
1. Manage Ratings And Reviews: Our all-in-one review management platform allows you to monitor and analyze customer ratings and reviews from a single, easy-to-use dashboard. Gain valuable insights, respond to feedback, and build customer loyalty.
2. Review Analysis: This feature allows businesses to analyze their customer reviews and ratings and identify any trends and patterns, as well as track their performance over time.
3. Staff Report: The staff report aggregates customer feedback and ratings related to specific employees, providing you with a comprehensive view of their performance. With this feature, you can easily identify which employees are delivering excellent customer service.
4. Semantic Analysis: This feature provides businesses with the ability to create custom filters and metrics, allowing them to focus on specific aspects of customer feedback. The business can set custom keywords and relevant sentiment to track and gain insight into customer reviews.
5. Campaigns & Insights: Run marketing campaigns across multiple communication channels, including WhatsApp, SMS, and Email and track the performance of those campaigns from a single platform.
6. Competitor Analysis: Identify your competitors' strengths and weaknesses based on reviews and ratings, providing you with valuable insights into their business. With the help of this, you can keep track of your competitors' ratings and review trends, and identify the areas to make improvements.
7. Feedback & Survey: Create and customize surveys and forms to collect information on customer satisfaction, product or service quality, and overall experiences.
8. Customer Contact: By simply scanning the QR code with WhatsApp, customers can quickly and easily share their information with your business, allowing you to build a comprehensive database of customer data.
9. Tickets: Rannkly allows you to create tickets for customer reviews, providing a centralized platform for tracking and resolving customer feedback. This feature enables you to efficiently manage and respond to customer inquiries, improving your overall reputation and building stronger relationships with your audience.
10. Automated Responses: Businesses can choose between two ways to respond to customer reviews: AI-generated responses or pre-defined templates. Rannkly's AI technology automatically generates personalized responses based on the tone and sentiment of the review, saving you time and effort. Additionally, predefined templates can be easily customized to fit your specific business needs.
11. Website Widgets:  Showcase your reputation and build trust with the customers by displaying customer reviews and ratings via widgets.
Social Media Management
Connect and manage multiple social media accounts from a single, unified dashboard. Easily post content, monitor interactions, track performance metrics, and engage with your audience across multiple channels, all in one convenient location.
1. Multi-Channel Publishing: Publish content across multiple social media channels at the same time and reach your audience on platforms such as Facebook, Twitter, and Instagram with just a single click, eliminating the need to manually post on each platform.
2. Campaigns Calendar: Plan and schedule your social media campaigns with the help of a customizable campaign calendar. You can easily create and organize your content, schedule posts in advance, and monitor the success of your campaigns.
3. AI-Driven Content And Hashtag Generation: Generate high-quality social media content and relevant hashtags using Rannkly's AI, and craft engaging content effortlessly.
4. Creative Library: Create high-quality posts for social media quickly and easily with the creative library of pre-designed templates. The templates are fully customizable, allowing you to easily add your own brand elements.
5. Unsplash Integration: Using Unsplash's stock image library, you can add high-quality images and GIFs to your social media posts.
6. Photo-Editor:  Make quick and easy adjustments to your photos without having to switch to a separate photo editing tool with our built-in photo editor that allows you to refine your photos and make them look their best before you publish them on social media.
7. Messaging: Manage all your messaging applications from a single, user-friendly interface by integrating communication channels such as WhatsApp, Facebook Messenger, and others into a single platform and simplify the process of engaging with customers and managing customer interactions.
8. Chatbot: This feature lets you integrate a chatbot into your WhatsApp business account. The chatbot can handle customer inquiries and provide automated responses, freeing up time for your team to focus on other tasks.
9. Social Media Automation Via Whatsapp: Manage your social media post directly from WhatsApp by creating, editing, and posting social media creatives in just a few steps. You can also schedule posts in advance, ensuring that your content is published at the most optimal times, maximizing its reach and impact.
Report & Analysis
Easily generate and customize analytical reports from various rating and social media platforms, tailored to your specific needs and requirements. Our AI technology ensures fast and accurate analysis, providing valuable insights into your online reputation, engagement levels, and overall performance.
Was this article helpful ?