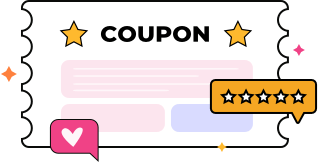 10% Off Coupon
Using Rannkly, 10 of these customers generated over 2500 reviews in a single month. We can offer you an exclusive deal, if you plan on purchasing the subscription within 24 hours.
A white-labelled customizable platform tailored for marketing companies managing their client accounts across industries.
Unlimited business accounts
Custom branding, domains & pricing
On-demand review websites integration
Powerful review marketing tools
Slack & other platforms integration
AI-based automatic review reponses
Want to know more about Rannkly?
Schedule a demo with us
What is Rannkly?