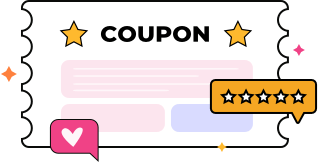 We're In This Together!
Our Topmost Priority: Keeping you connected with your business!

As we all are in lockdown, we want to keep your social world connected and the business thriving. We are here to empower you and your team to work online while saving time with automated social marketing tools like never before!
Rannkly Privacy Policy
General
Personal Information is any information that identifies you as an individual (data subject) directly or indirectly. Personal Information does not include information or data where you cannot be identified from.
We may collect, use, process, store, or transfer personal information such as: to provide for promotional offers to you through the Site and other channels to provide for promotional offers to you through the Site and other channels: Name including first and last name, email address, mobile phone number and contact details, Postal code, Demographic profile (like your age, gender, occupation, education, address etc.) and information about the pages on the site you visit/access, the links you click on the site, the number of times you access the page and any such browsing information.
Any emails and/or SMS sent by us will only be in connection with the provision of agreed services & products and this Privacy Policy.
Use of Personal Information
We collect and use data, including your personal information in order to provide you with our services. The data is collected on requirement basis.
Your personal information will be used to provide personalized features to you on the Site and to provide for promotional offers to you through the Site and other channels. We will also provide this information to our business associates and partners to get in touch with you as and when necessary to provide the services requested by you. We will use this information to preserve transaction history as governed by existing law or policy. We may have to access the required information about you in case you choose to register or log in using social media account for providing you the desired services. We may also use contact information internally to direct its efforts for product improvement, to contact you as a survey respondent, to notify you if you win any contopic; and to send you promotional materials from its contopic sponsors or advertisers. We will also use this information to serve various promotional and advertising materials to you via display advertisements through the Google Ad network on third party websites. You can opt out of Google Analytics for Display Advertising and customize Google Display network ads using the Ads Preferences Manager. Information about Customers on an aggregate (excluding any information that may identify you specifically) covering Customer transaction data and Customer demographic and location data may be provided to our associates/partners for the purpose of creating additional features on the website, creating appropriate merchandising or creating new products and services and conducting marketing research and statistical analysis of customer behaviour and transactions, explicitly requested for, to resolve disputes, troubleshoot concerns, help promote safe services, collect money, measure consumer interest in our services, inform you about offers, products, services, updates, customize your experience, detect & protect us against error, fraud and other criminal activity, enforce our terms and conditions, etc.
Your contact information is also required to send you offers based on your previous orders and interests. You may be occasionally asked to take and to complete optional online surveys. These surveys may ask you for contact information and demographic information (like zip code, age, gender, etc.). We use this data to customize your experience at our website/mobile app, providing you with content that we think you might be interested in and to display content according to your preferences.
Confidentiality & Security
Notwithstanding anything as provided in the Privacy Policy, we will keep your personal data as collected to:
• Comply with governmental and other legal proceedings;
• Protect the properties of the Company;
• Enforce our Terms and Conditions.
Our Company has stringent security measures in place to protect the loss, misuse, and alteration of the information under our control. Whenever you change or access your account information, we offer the use of a secure server. Once your information is in our possession, we adhere to strict security guidelines, protecting it against unauthorized access.
If you choose to register or log in using social media account, we may have to access the required information about you.
Consent
By using our Website/Mobile App and/or by providing your information, you consent to the collection and use of the information you disclose on our Website/Mobile App in accordance with this Privacy Policy, including but not limited to your consent for sharing your information as per this privacy policy.
Public Information
Any information that you may reveal in a review posting or other online discussion or forum is intentionally open to the public and is not in any way private. You should think carefully before disclosing any personally identifiable information in any public forum. What you have written may be seen and/or collected by third parties and may be used by others in ways we are unable to control or predict.
We will not use your financial information for any purpose other than to complete a transaction with you. We do not rent, sell or share your personal information and will not disclose any of your personally identifiable information to third parties. In cases where it has your permission to provide products or services you've requested, and such information is necessary to provide these products or services the information may be shared with our business associates and partners. We may, however, share consumer information on an aggregate with our partners or third parties where it deems necessary. In addition We may use this information for promotional offers, to help investigate, prevent or take action regarding unlawful and illegal activities, suspected fraud, potential threat to the safety or security of any person, violations of the Site's terms of use or to defend against legal claims; special circumstances such as compliance with subpoenas, court orders, requests/order from legal authorities or law enforcement agencies requiring such disclosure.
Restriction of Liability
The Company makes no claims, promises or guarantees about the accuracy, completeness, or adequacy of the contents of advertisement of third parties displayed at our Website. By using the website, you agree that the Company will have no liability for disclosure of your information due to errors in transmission and/or unauthorized acts of third parties.
To correct or update any information you have provided, the Site allows you to do it online. In the event of loss of access details, you can send an e-mail to: consulting@rannkly.com
Warranties:
No warranty of any kind, implied, expressed or statutory, including but not limited to the warranties of non-infringement of third party rights, title, merchantability, fitness for a particular purpose and freedom from computer virus, is given with respect to the contents of the Website or its hyperlinks to other internet resources.
The contents of this website are under copyright and/or trademark of their original author(s) unless otherwise noted on the page itself.
Grievance Policy
In accordance with Information Technology Act, 2000 and the Information Technology (Intermediaries Guidelines) Rules, 2011, the name and contact details of the Grievance Officer who can be contacted for any complaints or concerns pertaining to the Website, including those pertaining to breach of the Terms of Use or any other policies are published as under.
Mr. Vishnu Sharma (Grievance Officer)
Coder Value Pvt. Ltd.
A-104 Second Floor, Sector 63, Noida, Uttar Pradesh
Email address: consulting@rannkly.com