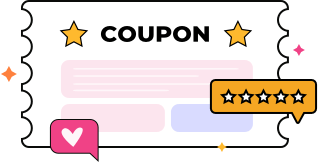 We're In This Together!
Featured Rannkly Tutorials
How to respond to Google reviews
Watch how you engage with your customers
How to schedule posts through Campaign Calendar?
Learn how to schedule and publish your creatives in no time!
How to add customer's contact
Add customer's contact details by watching video
How to schedule report on email
Learn to schedule your performance report
How to get the rating for a specific date or month?
Learn how to get reviews or rating on a particular date
Rating breakdown from different platforms
Watch ratings and review on social media channels
How to break down ratings based on stars?
Let's watch the reviews according to stars
Generate QR Code
Learn how we can create QR code to get reviews
How to create website widgets to gain customers trust
Boast your ratings and reviews on your website
How to create new automate response
Watch steps to create a new automated response
How to create an account on Rannkly (sign up process)

How to connect review platforms

How to Automate your response

This article guides you about how you can automate your response when you are stuck in a meeting or enjoying holidays with your family.
Users can set a predefined automated response on a selected star rating, review platform and location(s) (if relevant). Users can define the response of their choice or select from Rannkly's templates. When a review of an automated rating is left on a review platform, Rannkly automatically leaves a response within 5-10 minutes of time. The sentiment algorithm also analyses the content of the review and detects whether it matches the selected rating. If a mismatch is detected, the user is notified via email about inconsistencies and asked to reply to the review manually.
How to automate response for review platforms
Go to the My Reviews section or Automated Responses section from the sidebar.
Click on the 3 dot icon (a.k.a overflow menu).
Select Automate star review response
Click on Start Automating.
Select the type of review you want to respond to
Select the platform where your response will appear
Type your response
Click on Create Response
Alternatively, you can select an inbuilt response by clicking on Choose Template
How to invite Team Members?

How to use the smart reply feature?

Want to speak with a human?
Speak with us
Learn about the latest social media strategies, so you can test & iterate
Schedule a call with us to know more about Rannkly