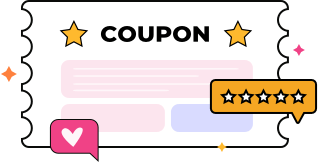 We're In This Together!
How to connect the Instagram Business account to Rannkly
Last updated on September 01 2022
~1 min read
Vishnu Sharma
Rannkly supports Instagram Business accounts. If you are not sure what type of account is your Instagram first check and if it is not convert it into a Business account. It will just take a few minutes to connect your Instagram account. Following are the steps to connect your Instagram account
Video demonstration on how to connect an Instagram account with Rannkly
With the help of the video follow the steps and you'll be able to connect your Business Instagram account with Rannkly 
Connecting your business account to Rannkly
1.First, you need to convert your Instagram account to a business account
2.In Rannkly, go to the dashboard and click on your avatar, then click on Account on the drop-down menu
3.Tap on the channels menu from the options
4.Tap on Instagram
5. A pop-up will appear to confirm that you have granted access to Rannkly, then click the continue button
6.After that, you'll have to select the Instagram account which you want to connect with Rannkly
7.Then you need to select the page to which you want to connect
8.After this step, you have to allow the things you want Rannkly to handle in your Instagram account
9.You have now successfully connected your Instagram account with us
Setting up reminders for Instagram 
As we all know Instagram works a little differently from other social media networks and not everything can be published automatically. posts which contain multiple images or mixture of images or videos which fall out of Instagram's acceptance ratio range, for those posts you have to set reminders. When you have set the post to be uploaded, we'll send a reminder when it will be up on the selected social media platform
The following steps will help you set up the remainder from your mobile phone 
1.Tap on set up reminders.
2.But first, you need to download the Rannkly from AppStore, for ios or android then you have to sign in to your account. Notifications will be enabled automatically once you download the application.
3.Click on the enable push notifications button on the screen.
4.Then tap on Go to Dashboard.
Was this article helpful ?