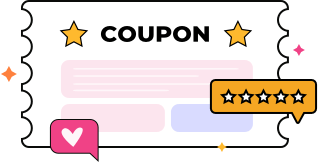 We're In This Together!
Rannkly Terms of Use
Personal Information
Codervalue Solutions Pvt. Ltd., a company registered under the provisions of the Companies Act, 2013 and having its registered office at A-104 Second Floor, Sector 63, Noida, Uttar Pradesh, hereinafter referred to as "We" or "the Company". The Company owns Rannkly as its software/product and www.rannkly.com is its domain name.
Please feel free to reach out to us at our Customer Care helpline: +91 8882527209
It is strongly recommended that you read and understand these 'Terms of Use' carefully, as by accessing this website/ mobile application Website you agree to be bound by the same and acknowledge that it constitutes an agreement between you and the Company (hereinafter the "User Agreement"). The term Website shall include the Mobile App. If you do not agree with this User Agreement, you should not use or access the Website for any purpose whatsoever.
This document is published in accordance with the provisions of Rule 3 of the Information Technology (Intermediaries Guidelines) Rules, 2011. Our Services on the Website are available in India and outside the territory of India. If any User access our website outside India, the User understands and agrees to comply with the law of the Country from where he is accessing any such data. The User Agreement may be updated from time to time by the Company without notice. It is therefore strongly recommended that you review the User Agreement, as available on the Website, each time you access and/or use the Website.
The terms 'visitor(s)', 'user(s)', 'you' hereunder refer to the person visiting, accessing, browsing through and/or using the Website at any point in time.
Should you have any clarifications regarding the Terms of Use, please do not hesitate to contact us at support@rannkly.com
Services Overview
Our Website is a platform designed to helps all kinds of businesses to interact, monitor, communicate with their respective customers available at different digital platforms simultaneously. For abundant clarity, the Company does not provide any services to users other than listed on the Website and other services as may be specifically be notified in writing.
The User must transact at their own cost and risk. The Company disclaims all warranties and liabilities associated with any products or services offered on the Website.
Eligibility
Persons who are "incompetent to contract" within the meaning of the Indian Contract Act, 1872 including minors, un-discharged insolvents etc. are not eligible to use/access the Website.
The Company, in its sole discretion and without liability, reserves the right to terminate or refuse your registration, or refuse to permit use/access to the Website, if: (i) it is discovered or brought to notice that you do not confirm to the eligibility criteria, or (ii) the Company has reason to believe (including through evaluating usage patterns) that the eligibility criteria is not met/is violated by a user, or (iii) may breach the terms of this User Agreement.
In order to determine compliance with eligibility criteria, the Company inter alia uses both manual verification and/or an algorithm and/or pre-determined criteria based technology and accordingly, from time to time, your usage may be restricted or blocked on account of overlap with such algorithms/pre-determined criteria. In such cases, if you are a genuine domestic user of the Platform, please contact us for assistance.
License & Access
The Company grants you a limited, non-assignable, revocable license to access and make personal use of the Website, but not to download (other than page caching) or modify it, or any portion of it. Such limited sublicense does not include/permit any resale or commercial use of the Website or its contents; any collection and use of any product listings, descriptions, or prices; any derivative use of the Website or its contents; any downloading or copying of information for the benefit of another third party; or any use of data mining, robots, or similar data gathering and extraction tools. The Website or any portion of the Website may not be reproduced, duplicated, copied, sold, resold, visited, or otherwise exploited for any commercial purpose without express prior written consent of the Company. You may not frame or utilize framing techniques to enclose any trademark, logo, or other proprietary information (including images, text, page layout, or form) of the Website or of the Company and/or its affiliates without the express prior written consent of the Company. You may not use any meta tags or any other "hidden text" utilizing the Company's name or trademarks without the express prior written consent of the Company. You shall not attempt to gain unauthorized access to any portion or feature of the Website, or any other systems or networks connected to the Website or to any server, computer, network, or to any of the services offered on or through the Website, by hacking, 'password mining' or any other illegitimate means.
You hereby agree and undertake not to host, display, upload, modify, publish, transmit, update or share any information
belongs to another person and to which you do not have any right;
is grossly harmful, harassing, blasphemous, defamatory, obscene, pornographic, paedophilic, libelous, invasive of another's privacy, hateful, or racially, ethnically objectionable, disparaging, relating or encouraging money laundering or gambling, or otherwise unlawful in any manner whatever;
harms minors in any way;
infringes any patent, trademark, copyright or another proprietary/intellectual property rights;
violates any law for the time being in force;
deceives or misleads the addressee about the origin of such messages communicates any information which is grossly offensive or menacing in nature;
impersonates another person;
contains software viruses or any other computer code, files or programs designed to interrupt, destroy or limit the functionality of any computer resource;
threatens the unity, integrity, defence, security or sovereignty of India, friendly relations with foreign states, or public order or causes incitement to the commission of any cognizable offense or prevents investigation of any offense or is insulting any other nation;
is misleading or known to be false in any way.
Any unauthorized use shall automatically terminate the permission or sub-license granted by the Company.
Account & Registration Obligations
All users must register and log in for availing services at the Website. You must keep your account and registration details current and correct for all communications related to your purchases from the Website. As part of the registration process on the Website, the Company may collect the following personally identifiable information about you, including but not limited to Name including first and last name, email address, mobile phone number and other contact details, demographic profile (like your age, gender, occupation, education, address etc.) and information about the pages on the Website you visit/access, the links you click on the Website, the number of times you access a particular page/feature and any such information. Information collected about you is subject to the Privacy Policy of the Company (https://rannkly.com/privacy), which is incorporated in these Terms of Use by reference.
Pricing
The Company aims to ensure that prices of all the services reflected on our website are true and correct. However, from time to time, the prices of certain services may not be current or may be inaccurate on account of technical issues or typographical errors. In each such case, notwithstanding anything to the contrary, the Company reserves the right to cancel the order without any further liability. Unless otherwise mentioned on the Website, prices indicated are inclusive of applicable taxes.
We reserve the right to modify the price at which these features are made available to you
Payments
Upon selecting any package from our Services, you may be redirected to a third-party payment processing site such as Stripe offering payment through various channels such as net banking, debit card and credit card ("Payment Gateway"). You agree that any Service will be made available to you only upon receipt of payment confirmation from the Payment Gateway. Upon making payment to us, through any medium whatsoever, you warrant to us that you are entitled to use the medium or otherwise make the payment to us under applicable law.
You have the ability to provide us your Goods and Services Tax Identification Number (GSTIN) on the platform. Your GSTIN details are mandatory for passing on the credit of GST charged. In case you fail to provide us with your GSTIN details, we will assume that you are not registered with the GST authorities, without independently verifying your registration status.
Unless otherwise mentioned on the Website, prices indicated are inclusive of applicable taxes.
Refunds & Cancellations
If you choose to deactivate any Services prior to the period for which it is active, we will not be liable to refund you for any unutilized time.
You Agree and Confirm
• You agree to use the services provided by the Company for lawful purposes only, and comply with all applicable laws and regulations while using/accessing and transacting on the Website.
• You will provide authentic and true information in all instances where any information is requested of you. The Company reserves the right to confirm and validate the information and other details provided by you at any point of time.
• If at any time, the information provided by you is found to be false or inaccurate (wholly or partly), the Company shall have the right in its sole discretion to reject registration, cancel all orders, and debar you from using its services and other affiliated services in the future without any prior intimation whatsoever, and without any liability to you.
• You are accessing the services made available by the Company and transacting at your sole risk and are using your best and prudent judgement before entering any transaction through the Website.
• Before availing any services, you acknowledged to have checked and reviewed the description carefully and in sufficient detail. By making payment for availing any services on the Website, you agree to be bound by the conditions of sale included in the item's description without exception.
Reviews, Feedback, Submissions
• All reviews, comments, feedback, suggestions, ideas, and other submissions disclosed, submitted or offered on the Website or otherwise disclosed, submitted or offered in connection with use of the Website (collectively, the Comments) shall be and remain the property of the Company. Such disclosure, submission or offer of any Comments shall constitute an assignment to the Company of all worldwide rights, titles and interests in all copyrights and other intellectual properties in the Comments. Thus, the Company shall exclusively own all such rights, titles and interests in the Comments and shall not be limited in any way in its use, commercial or otherwise.>
• The Company will be entitled to use, reproduce, disclose, modify, adapt, create derivative works from any Comments, and publish, display and distribute any Comments submitted for any purpose whatsoever without restriction and without compensating the user in any way. The Company is and shall be under no obligation to: (i) maintain any Comments in confidence; or (ii) pay compensation for any Comments; or (iii) respond to any Comments. You agree that any Comments submitted by you on the Website will not violate the Terms of Use or any right of any third party, including copyright, trademark, privacy or other personal or proprietary right(s), and will not cause injury to any person or entity. You further agree that no Comments submitted by you on the Website will be or contain libellous or otherwise unlawful, threatening, abusive or obscene material, or contain software viruses, political campaigning, commercial solicitation, chain letters, mass mails or any form of 'spam'. The Company does reserve the right (but assumes no obligation) to monitor, edit and/or remove any Comments submitted on the Website. You hereby grant the Company the right to use names that you submit in connection with any Comments. You agree not to use a false email address, impersonate any person or entity, or otherwise mislead as to the origin of any Comments you submit. You are, and shall remain, responsible for the content of any Comments you make, and you agree to indemnify the Company and its affiliates against all claims, loss and liabilities resulting from any Comments you submit.
• Further, any reliance placed on Comments available on the Website from a third party shall be at your sole risk and expense.
Copyright & Trademark
• The Company, its partners, and associates expressly reserve all intellectual property rights in all text, programs, products, processes, technology, images, content and other materials which appear on the Website. Access to or use of the Website does not confer and should not be considered as conferring upon anyone any license, sub-license to the Company's intellectual property rights. All rights, including copyright, in and to the Website are owned by or licensed to the Company. Any use of the Website or its contents, including copying or storing it or them in whole or part is prohibited without the express prior written consent of the Company.
• You may not modify, distribute or re-post anything on the Website for any purpose. The names and logos and all related product and service names, design marks and slogans are the trademarks/service marks of the Company, its affiliates, its partners or its suppliers/service providers. All other marks are the property of their respective owners. No trademark or service mark license is granted in connection with the materials contained on the Website. Access to or use of the Website does not authorize anyone to use any name, logo or mark in any manner. References on the Website to any names, marks, products or services of third parties or hypertext links to third party sites or information are provided solely as a convenience to you after having express consent from third parties and do not in any way constitute or imply the Company's endorsement, sponsorship or recommendation of the third party, the information, its product or services.
• The Company is not responsible for the content of any third-party sites and does not make any representations regarding the content or accuracy of material on such sites. If you decide to access a link of any third-party websites, you do so entirely at your own risk and expense.
Objectionable Material
You understand that by using the Website or any services provided on the Website, you may encounter content that may be deemed by some to be offensive, indecent, or objectionable, which content may or may not be identified as such. You agree to use the Website and any service at your sole risk and that to the fullest extent permitted under applicable law, the Company and its affiliates shall have no liability to you for any content that may be deemed offensive, indecent, or objectionable to you.
Exclusion of Warranties
The Website is provided without any warranties or guarantees. You must bear the risks associated with the use of the Website.
YOU EXPRESSLY UNDERSTAND AND AGREE THAT YOUR USE OF THE SERVICES IS AT YOUR SOLE RISK AND THAT THE SERVICES ARE PROVIDED IN "AS IS" AND "AS AVAILABLE" FORM.
IN PARTICULAR, Our Company, its partners, agents, licensors, suppliers, or their respective directors, franchisees, officers, or employees of them, and its subsidiaries and affiliates, DO NOT REPRESENT OR WARRANT TO YOU THAT:
your use of the services will meet your requirements,
your use of the services will be uninterrupted, timely, secure or free from error,
any information obtained by you as a result of your use of the services will be accurate or reliable, and
that defects in the operation or functionality of any software provided to you as part of the services will be corrected.
any material downloaded or otherwise obtained through the use of the services is done at your own discretion and risk and that you will be solely responsible for any damage to your computer system or other device or loss of data that results from the download of any such material.
no advice or information, whether oral or written, obtained by you from this website or through or from the services shall create any warranty not expressly stated in the terms.
this website further expressly disclaims all warranties and conditions of any kind, whether express or implied, including, but not limited to the implied warranties and conditions of merchantability, fitness for a particular purpose and non-infringement.
OUR COMPANY, its affiliates, partners, agents, suppliers, or their respective directors, franchisees, officers, or employees shall not be liable for any incidental, special, consequential or exemplary damage, cost or expenses incurred due to ( but not limited to); monetary loss, loss of goodwill, data or other intangible losses arising directly or indirectly out of or in connection with the Website, its services or delay in performing any obligation under this contract by reason of any event or circumstances outside the reasonable control of Our Company, including but not limited to: strikes, industrial action, failure of power supplies or equipment, government action or an act of God. This clause shall survive the expiry or termination of this User Agreement.
Indemnity
You agree to defend, indemnify and hold harmless the Company, its employees, directors, officers, agents and their successors and assigns from and against any and all claims, liabilities, damages, losses, costs and expenses, including attorney's fees, caused by or arising out of claims based upon a breach of any warranty, representation or undertaking in this User Agreement, or arising out of a violation of any applicable law (including but not limited in relation to intellectual property rights, payment of statutory dues and taxes, claims of libel, defamation, violation of rights of privacy or publicity, loss of service by other subscribers and infringement of intellectual property or other rights).
Limitation of Liability
• The aggregate liability of the Company, if any, that is established and ordered by a court of competent jurisdiction pursuant to a claim, shall in no event extend beyond refund of the money charged from a user for purchases made pursuant to an order under which such liability has arisen and been established.
• It is acknowledged and agreed that notwithstanding anything to the contrary, the Company shall not be liable, under any circumstances, whether in contract or in tort, for any indirect, special, consequential or incidental losses or damages, including on grounds of loss of profit, loss of reputation or loss of business opportunities.
Termination
• This User Agreement is effective unless and until terminated, either by you or by the Company. You may terminate this User Agreement at any time, provided that you discontinue any further use of the Website and clear all outstanding dues, if any. The Company may terminate this User Agreement at any time and may do so immediately without notice, and accordingly deny you access to the Website.
• The Company's right to any comments and to be indemnified pursuant to the terms hereof, shall survive any termination of this User Agreement. Any such termination of the User Agreement shall not cancel your obligation to pay for product(s) or services already purchased/availed from the Website or affect any liability that may have arisen under the User Agreement prior to the date of termination.
Governing & Jurisdiction
• The User Agreement shall be governed by and construed in accordance with the laws of India, without giving effect to the principles of conflict of laws thereunder.
• Any dispute or difference, whether on the interpretation or otherwise, in respect of any terms hereof shall be referred to an independent arbitrator to be appointed by the Company. Such arbitrator's decision shall be final and binding on the parties. The arbitration shall be in accordance with the Arbitration and Conciliation Act, 1996, as amended or replaced from time to time. The seat of arbitration shall be New Delhi and the language of the arbitration shall be English.
• Subject to the aforesaid, the Courts at New Delhi shall have exclusive jurisdiction over any proceedings arising in respect of the User Agreement.
Grievance Policy
In accordance with Information Technology Act, 2000 and the Information Technology (Intermediaries Guidelines) Rules, 2011, the name and contact details of the Grievance Officer who can be contacted for any complaints or concerns pertaining to the Website, including those pertaining to breach of the Terms of Use or any other policies are published as under.
Mr. Vishnu Sharma (Grievance Officer)
Codervalue Solutions Pvt. Ltd.
A-104 Second Floor, Sector 63, Noida, Uttar Pradesh
Email address : vishnu@rannkly.com