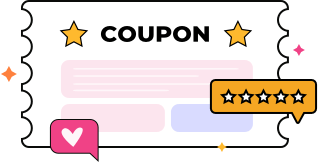 We're In This Together!
Trusted by over 200+ brands




Listen and act on the customer's voice
Keep pushing forward.
We've got your back.

Award-winning support
Get the help you need, whenever you need it with our 24/7 support.
Contact us

20+ app integrations
You can connect all platforms to Rannkly & unlock even more features.
View all integrations

A directory of trusted pro
Take your marketing to the next level when you work with a Rannkly partner.
View Clients
Let's Listen to their Experiences
What they love about Rannkly


Rannkly is a powerhouse combined of ORM and social media attributes -- It not only elevated our brand's reputation but also reduced a considerable amount of time incurred while posting the creatives.



The customer reviews have been increasing on all the channels - Kudos to Rannkly's QR solutions.



A very handy tool to manage all our social media accounts from one place!


My social media journey has been very colorful from the day I joined rannkly, design, schedule and post on all the social fronts from a single webapp while keeping track of all the metrics.

Learn about the latest social media strategies, so you can test & iterate
Schedule a call with us to know more about Rannkly