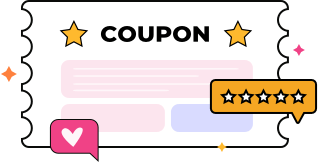 We're In This Together!
Join team Rannkly
Be a part of Rannkly's collaborative and supportive team where you can learn, unlearn and relearn.
OUR MISSION
We keep people at the heart of everything we do to deliver exceptional experiences. Create, plan and execute realistic goals by coming together in a specified time.
Making things official
We hire people who are good at what they do. But just as important, are a good match for us.
Step 1
Apply
No cupcakes needed. Or rap CVs or resumes either. Simply make it easy for us to see how great you are.
Step 2
Interview
Come prepared, ask us questions, and be sincere. Interviews are about finding a great match, for both sides.
Step 3
Decision
If you like what you see, and we like what we hear, we'll officially invite you to join the band.
Open roles
Digital Marketing Manager
Ongoing
Computer And It / Full Time
Life at Rannkly
Rannkly is a space that celebrates diversity and inclusiveness. People connect, have fun, learn and grow together. We provide people with equal opportunities to excel and grow without any bias. Creative souls who make things happen love to work here and explore their fullest potential.

Subscribe for latest opening updates
By submitting this you will be receiving our latest updates on new opening.