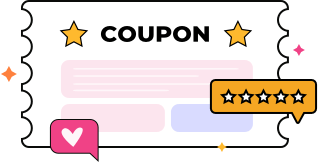 We're In This Together!
About us
Rannkly is an online reputation management tool that helps you to shape, redefine and improve your brand's reputation through appealing features. It connects various review websites to one dashboard through which you can easily monitor, reply & analyse your customers' reviews. You can create engaging posts through captivating filters, schedule them and post them timely. Through automated and quick replies, respond to customer's reviews using our pre-designed templates.

It is not your customer's job to remember you. It is your obligation and responsibility to make sure they don't have the chance to forget you."
- Patricia Fripp
Rannkly's team
A team of highly skilled professionals who put countless efforts round the clock to serve you better. For us, the client satisfaction matters the most and our experts ensure that by delivering what they want. We are a bunch of ambitious, self-motivated and resilient individuals.

Vishnu
CEO

Mihir Bhardwaj
COO

Shobhit
CTO

Ringaile Noq
PRODUCT DESIGNER

Vikas Singh
FULL STACK DEVELOPER

Akshay Dwivedi
BACKEND DEVELOPER

Shubham Rana
BACKEND DEVELOPER

Sachin
LEAD FRONTEND DEVELOPER

Sahil Arora
UI/UX DESIGNER

Kunika Singh
HR

Harshit Varshney
SMO

Vijay Sarki
SEO

Mujeeb Alam
MARKETING MANAGER

Ajeet Sharma
SUPPORT/SALES

Rajesh Singh
SALES

Sangeeta Singh
SALES
Trusted by over 200+ brands




Life at Rannkly
Rannkly is a space that celebrates diversity and inclusiveness. People connect, have fun, learn and grow together. We provide people with equal opportunities to excel and grow without any bias. Creative souls who make things happen love to work here and explore their fullest potential.

Schedule a call with us to know more about Rannkly